Paying a lot at a club or restaurant for a party? That's not even a problem. Get a mirror disco ball at the party of your choice and budget. Have fun like a club at home. impress your friends, family, and colleagues by giving them the best home party like expensive clubs and restaurants at home. We also have a 90s style mirror disco ball which can give your party an elegant and entertaining environment at the same time. We have different designs of disco balls with different hanging styles and color schemes. You are just a few seconds away to buy your disco ball, which can turn your boring and lifeless party into an enjoyable and pleasurable one. So, what are you thing about visiting our website and get one for yourself?
A party without a disco ball is not a party it's just a gathering or meetup. To make your parties more pleasurable and enjoyable get a mirror disco ball. The lights or mirrors that are used in these disco balls are eco-friendly. These 90s disco balls are budget-friendly and they give such an entertaining environment to your party. If you don't like these 90s disco balls then we have more different kinds of mirror disco balls with different hanging styles all of the designs and different lighting schemes are available online. So, visit the website and get some mirror disco balls for your home party.
"Do anything, but let it produce joy." —-Walt Whitman, Leaves of Grass
Apart from the home party, these disco balls can be used at bars, nightclubs, dance clubs, theatres, ballrooms, home decorations, restaurants, and KTV rooms. Imagine a night club without a disco ball. It will be so boring and less enjoyable, enjoy with disco mirror ball at your party whether it's in a club or at home. Disco balls are being used from 90 century till now in parties and clubs and people prefer to go to a club having great lighting effects. Mirror disco balls can light up the club perfectly with different shades and schemes making it more enjoyable and entertaining.
Opened a new restaurant and looking for a product that can attract customers? Then you just need a disco ball. Disco ball can boost up the boring and standoffish environment into a pleasurable and lively environment which will compel customers to come again and enjoy such a pleasant environment again. Our 90s disco ball will make customers at your restaurant feel at ease with an enthusiastic environment. We have plenty of different designs for restaurant styles mirror disco balls from which you can choose. Our products are budget-friendly and guarantee a desiring and entertaining environment.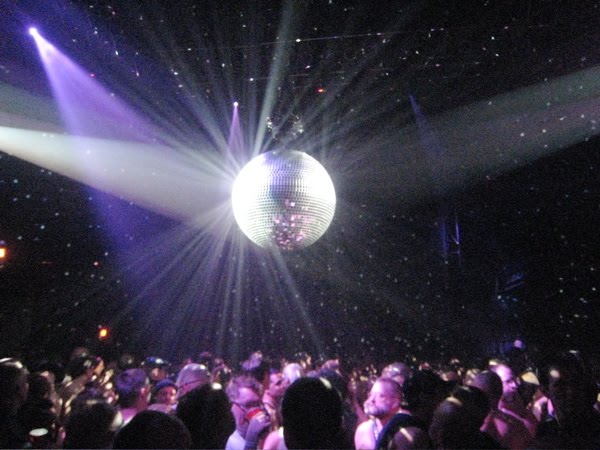 Imagine a KTV room without a disco ball? Can't even think about it right? Then get a perfect disco ball for your Karaoke to enjoy it to its fullest. The mirror disco ball is capable of changing the environment of the dancing bar, from boring and lifeless to an entertaining, energetic, and vigorous environment. A dancing bar, without a disco ball is nothing. Our website has plenty of disco balls from which you can choose according to your Karaoke box theme and hanging style. We provide different kinds of disco balls including mirror disco balls and traditional 90s disco balls. You can get plenty of variations in light color schemes as well.
The purpose of mirror disco balls is to give a lively environment to the people so that they can enjoy their party or any event to their fullest. Disco balls can turn any boring party into an entertaining party with their disco lighting schemes and colors. Disco balls can also be used in ballrooms. A ballroom without a disco ball seems like a nightmare as perfect lights are extremely important. The color schemes in our disco balls are unique and so perfect that they can easily get adjust to your environment. They can make your event special and memorable. You can host a perfect party anywhere when you have a mirror disco ball. You can have a disco ball under your budget and have fun like an expensive club or restaurant.
Disco balls are the objects which can turn a gathering and a meetup into a fun and entertaining party. Disco balls are being used for decades in parties, ballrooms, clubs, and bars just to turn the environment of the place. The change in environment lifts the moods of the people and they enjoy their time. In the 21st century, it is possible to get an environment like clubs and restaurants at your place whether you are hosting a party or making your Karaoke. The only thing that is needed to turn a simple room into a Karaoke box and a boring party into a fun party is a disco ball so don't miss the chance and grab your disco balls at favorable prices.
Hosting a party at a club could be hell expensive. You can host a party at your place with a low budget and with great spirit. All this is possible you just have to get a disco ball once and get hundreds of entertaining parties at your place at a low budget. Dance and enjoy with a disco ball at your home, club, restaurant, bar, and dancing hall. A disco ball can make your night special and memorable. So, stop spending money on expensive clubs, bars, restaurants, and Karaoke. You can have all the joy that you want to have by having perfect lighting and atmosphere in the room. You can visit our website for more similar products that have different styles and lighting schemes. You can also have mirror disco balls at their different prices ranges from low to expensive. You can get your disco balls at reasonable prices. All you have to do is visit our website at chose your mirror disco balls according to your needs and requirements, different sizes and shapes are also available along with various styles.