Are you a fan of keeping a party for your friends? Are you tired of doing the same thing over and over again? Well, not to worry because with a mirror disco ball you can finally give your party the boost it needs.
They are versatile, durable, and a great addition to any kind of party. If you want to take your party to the next level and impress your guests then this might just be the answer.
Here is everything you need to know about the mirror disco ball for your next house party.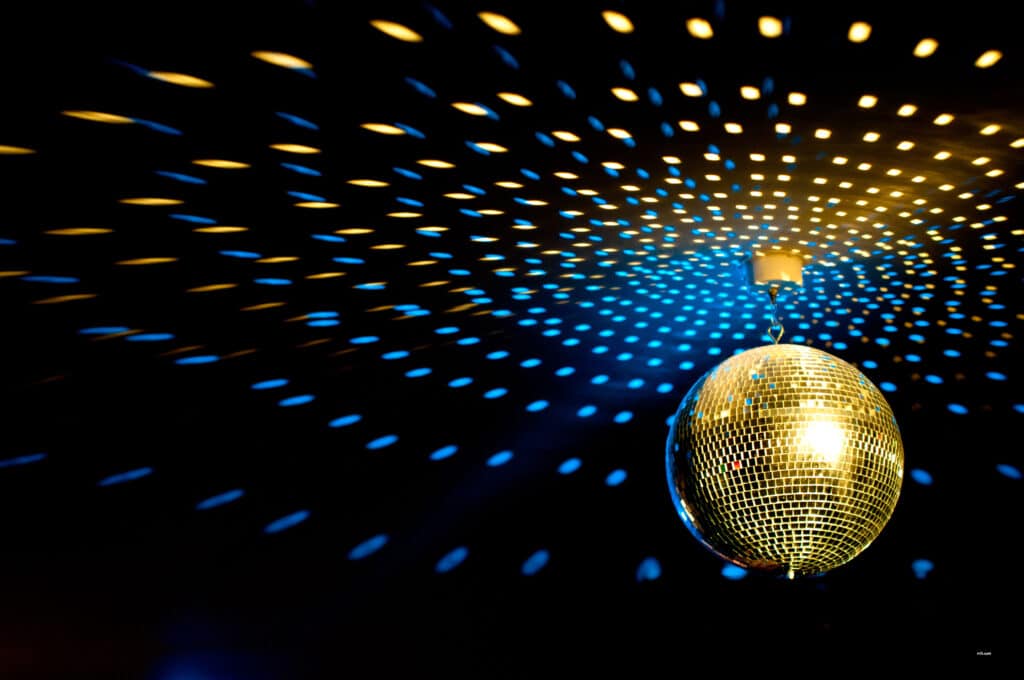 What Is A Mirror Disco Ball? 
These are made of many mirrors all around the ball that reflects light and gives off a mirrored glittery look. These are manufactured in our mirror ball factory where all the rigorous standards are followed to produce the best mirror balls.
They can be a great addition to a variety of spaces such as:
Function venues
Nightclubs
Bars
Theatres
Ballroom
House parties
Film sets
Retail shops
And many more places. You can place the mirror ball anywhere you want to enjoy a nice and relaxed vibe.
Why A Mirror Disco Ball Is The Perfect Addition To A House Party?
All of this sounds good. However, you may be wondering how it can enhance your house party. Well, here are the many reasons a mirror disco ball is perfect for your next house party:
#1. Go Back To The 80s
The classic reflective mirror disco ball is set to take you back in time so you can enjoy the roaring 80s. Themed parties are always fun. They give you a chance to dress up, get creative, and explore different genres of music.
So, why not use the mirror ball to give it an authentic touch? After all, they were extremely popular in the 80s as you could see them at every party.
Even you can use it for your next house party and set a theme of the 80s to have some fun and party even harder with the mirror ball!
#2. Creates A Great Atmosphere
House parties are not just about inviting people over, having food and drinks, and putting on some music. They are much more than that. This is where people come to socialise and make connections with other people.
For this, people require the right atmosphere and ambience. What better way to create this ambience than a DJ mirror ball? Lighting is a big factor when it comes to creating the right atmosphere.
So, use it to your advantage and get a mirror ball to create the perfect ambience for your guests. They will start dancing in no time and soon your house party will be the hit of the block!
#3. Various Colors And Sizes
The disco ball doesn't just come in one size and colour. There are endless options to choose from. There are traditional silver mirrors, gold mirrors, half mirrors, disco mirrors and many other types of mirror balls for you to choose from.
This will give you the freedom you need to create the kind of atmosphere you want for your party. You can choose from different ranges or mix and match different disco balls to create a unique vibe.
One thing is for sure that no matter what disco mirror ball you choose, it will add more character to your next house party. After all, no party is complete without great lighting.
#4. Decoration Piece
Don't want to add such lights to your party? Well, you can even use them as decoration pieces to keep in different places. If your house seems dull and understated then a disco ball is the perfect addition to place anywhere.
It will add some personality to your house and give a metallic look to your boring house furniture. This is why a disco mirror ball is so popular. It can be used as more than just a lighting solution.
So, the next time you feel that your house party looks dull and boring then just add a disco ball and see it work its magic in different corners of the house.
#5. Create A Festive Feel
Have a festival without going to an actual festival. You may be wondering how that is possible? Well, just add a few disco balls around your house party to give it a festive feel without having to go to one.
You can even go so far as to create a festival themed house party. All you need are a few disco balls and some decorations to make yourself and your guests feel that you are at a festival.
After all, the place doesn't matter. What matters is what you do with it and the kind of atmosphere you have created. So, the next time you feel like going to a festival just have it at home instead!
#Other Uses Of A Mirror Disco Ball
They have a variety of other uses apart from just being used at a house party. You can make use of these disco balls everywhere and anywhere. All you have to do is be creative.
Even if you don't keep or attend house parties you can still make use of a disco ball. It can be a great decorative addition to any place and space. This is because they add texture and personality. You can even decorate your home by keeping these mirror balls in different places.
Apart from that, they are perfect for any party or event as they are a perfect source of lighting for dancing and creating a festive ambience.
Final Words
What are you waiting for then? Get your hands on a mirror disco ball now. We have a mirror ball factory and this makes us experts at making a wide variety of disco balls that are perfect for any event and place.
So, utilise this amazing addition and take your next event to the next level with our high-quality mirror balls. For more information, get in touch with us now.